Katie Liljeberg, Continental Insurance Services, was installed president of the Insurance Professionals of Greater New Orleans (TIPOGNO) during ceremonies held June 2 at Augie's Restaurants and Events in Harahan.
Liljeberg succeeds Debbie Lee, SafePoint Insurance Company, who remains on the board of directors.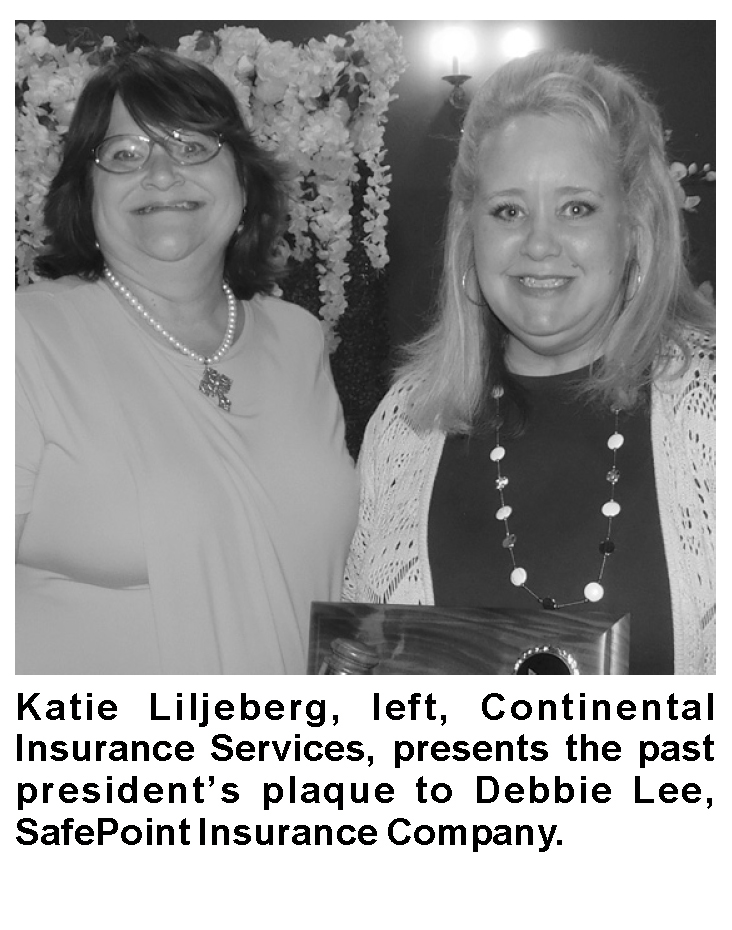 Liljeberg, a customer service representative in personal lines at Continental Insurance Services, has been in the insurance business for the past 14 years.
She earned two degrees from the University of Central Arkansas, a Bachelor of Business Management in marketing and a Bachelor of Science in interior design.
After graduating from college, Liljeberg worked in the interior design business in Arkansas and did not get her start in the insurance business full time until after she relocated to the New Orleans area.
When she relocated to the New Orleans area, she went to work for Hebert Insurance in Gretna as a licensed insurance representative. After working at Hebert Insurance, she went to work for Dave Millet Insurance. She was with Dave Millet Insurance for almost nine years. She is currently with Continental Insurance Services where she has been since October 2021.
In addition to having her health and life and property and casualty licenses, Liljeberg holds the CISR (Certified Insurance Representative), CPIW (Certified Professional Insurance Woman), DAE (Diversified Advanced Education), and CLP (Certified Leadership Professional) designations.
She has been active with the local association for the last 11 years and received the Insurance Professional of the Year award last year.
Through the years, she has chaired and served on various committees and held all of the officer positions.
She won the Confidence While Communicating competition at the local level in 2012 and the regional level in 2013, and went on to compete at the international level. In addition, she was awarded the Outstanding Customer Service Representative for Louisiana in 2014 by the National Alliance for Insurance Education and Research.
Outside of the insurance industry, she is active with the Gretna Economic Development Association, Gretna Historical Society, Gretna Community Association and Immaculate Conception Parish in Marrero.
In 2019 the Archdiocese of New Orleans awarded her the Order of St. Louis IX. The Order of St. Louis IX honors laypersons who have contributed their time and talents to the church.
Liljeberg chose Darlene Z. Nelson, Martin Insurance, to install the officers and directors.
Taking office along with Liljeberg were Brittany Schule Orlando, Emergency Restoration, president-elect; Casey Darden, Peachtree Special Risk Brokers, vice president; Stacey Campo, The Hartford, secretary, and Janet Carver, Gallagher, treasurer.
Installed to the board were Karen Crouch; Pamela Geraci, Insurance Underwriters Ltd.; Chad Harrington, Hull and Company, and Marie Meyers, Insurance Underwriters Ltd.
IIAGNO President Alan Case, Lowry-Dunham, Case and Vivien, presented Liljeberg with the president's gavel on behalf of the Independent Insurance Agents of Greater New Orleans.