June 2021
Texas Surplus Line Reporter
We are insurance industry professionals working
and writing about this business for over 40 years.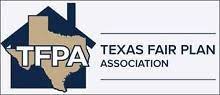 Rates for most FAIR Plan policyholders will increase effective Aug, 1, based on rate filings approved by Chief Deputy Insurance Commissioner Doug Slape on April 22. Despite the FAIR Plan Association noting overall rate deficiencies of 15 percent or more across several...
PEOPLE Kerry Sullivan has retired from his position as deputy commissioner for hearings for the TDI Division of Worker's Compensation. Sullivan joined the DWC in 2013, having previously served with the State Office of Administrative Hearings, as administrative law...